https://www.youtube.com/watch?v=CKgzpNaHpRs
ACCESSGRANTED
YAK MAT is the largest supplier of access mats in North America, specializing in providing access solutions for energy projects. Pioneering the industry since 1976, YAK MAT offers clients economies of scale and a variety of ready-to-ship construction protection mats in close proximity to any project, anywhere in the United States. Count on YAK as your complete access mat company.
FROM THE BLOG
CHECK OUT WHAT'S ON OUR MIND:
TIMBERLITE™ ACCESS MAT
A TOUGH, LIGHTWEIGHT MAT FOR YOUR NEXT PROJECT.
SAFESTEPTM EPZ
GROUNDING GRATES
The next level of safety in transmission and distribution.
SAFESTEP EPZ Grounding Grates are all-in-one galvanized steel grates used to establish a safe equipotential bonded and grounded work zone. These highly durable grates can be used to create instant safety zones for applications including transmission line work, distribution work, renewable energy work, substation and mobile substation work.
See how simple and effective these grounding grates are to incorporate into your work site!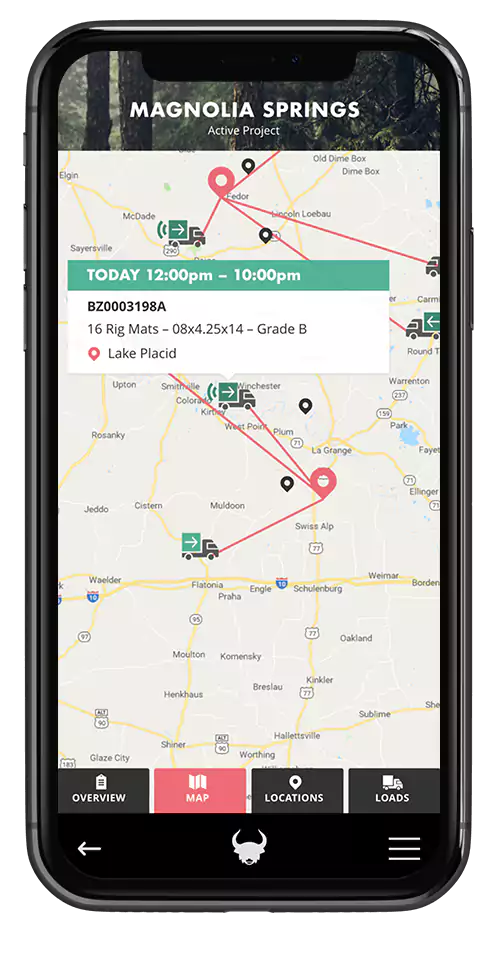 GET YAK TRAK
OUR CUSTOMER PORTAL MAKES MANAGING MATS EASY
YAK TRAK is a customer portal developed by YAK MAT. Easily request a quote directly from the portal, select appropriate mats from the digital product catalog, and track the status of your mat deliveries and pick ups in YAK TRAK.
YAK TRAK can be accessed on either PC or Mac computers at www.yaktrak.com.
Android or iOS users should download the YAK TRAK app to manage your mat projects while in the field or on the go.
VISIT THE PORTAL
GET THE APP

THE LEADER
IN ACCESS SOLUTIONS
YAK MAT provides temporary road mat installation services for all areas of the energy industry including midstream, upstream, downstream, transmission and distribution, and more. No matter your industry or the size of your project, we can provide the right solution to ensure your project runs efficiently. For example, the use of temporary road mats can help upstream energy construction projects by creating roadways that may not exist in remote locations. For transmission and distribution infrastructure projects, our products allow large-scale machinery to be deployed without concern for the stability of the ground underneath it. Ground protection mats also can help crews across all sectors improve their sustainability by reducing the impact their actions have on wetlands and other ecologically sensitive areas. Our expertise, coupled with extensive inventory located throughout the country, means we can help you find the exact product to fit your needs no matter what they are.
A large portion of access mat cost is the freight expense to your project. Because we have more inventory yards than anyone in the industry, YAK MAT reduces transport costs and time and ensures unmatched inventory availability.
LEARN MORE