SAFESTEPTM EPZ GROUNDING GRATES
Protecting Crews from Hazardous Potential
When working in the energy industry, safety is of the utmost importance. Contractors are required to use several methods to protect their crews on the ground from hazardous electrical potential. This is where SAFESTEPTM EPZ Grounding Grates from YAK MAT are necessary. These industrial grounding grates create an adequately bonded and grounded equipotential zone, which protects crews from hazardous step-potential and Grade 5 fault currents.
Equipotential Grounding Mats for Bonded Work Zones
The SAFESTEP EPZ Grounding Grate is a one-piece galvanized steel ground mat, positioned on the ground then bonded together with 4/0 copper cables and 2-hole lug connectors, creating an equipotential zone for puller/tensioner sites and portable substations. The additional lug areas on these electrical grounding mats are for securing grounding cables between stringing equipment and grates.
How Safe Is Your Grounding Solution?
Download this simple checklist to determine if your current EPZ mats provide adequate equipotential work zone protection.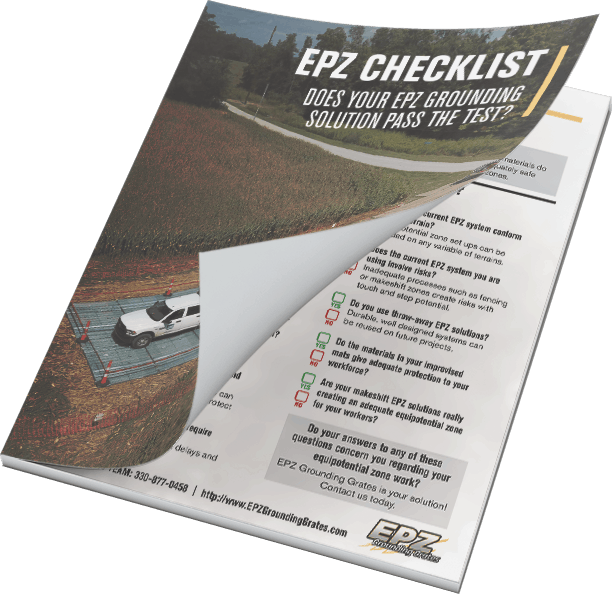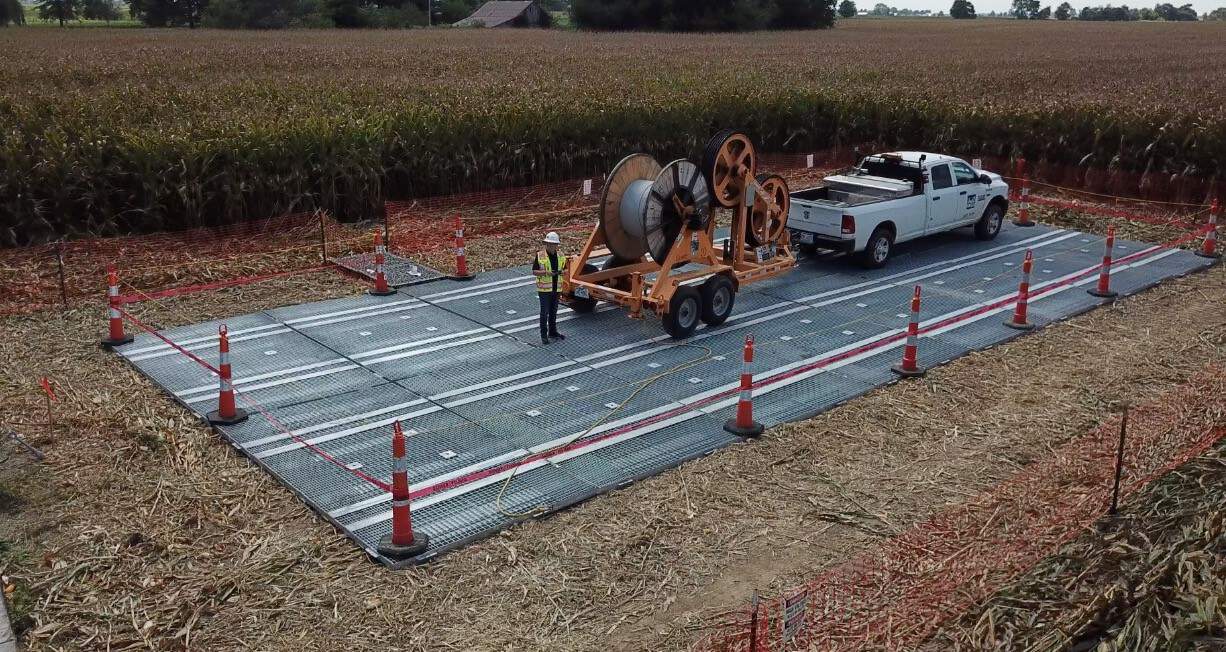 Benefits of SAFESTEP EPZ Grounding Mats:
Re-usable steel grates and cables.
Lower Labor Cost – quick and easy to bolt together, allows
for easy assembly and removal.
New one-piece SAFESTEP EPZ Steel Galvanized Grates are built to last keeping work zones safe.
In addition to keeping workers safe while they are on the job, these mats offer other advantages. For instance, they help lower your ecological footprint because they leave nothing behind and won't carry contaminants to the next site. They also work to create a stable foundation over uneven or soft terrain, making it easier for heavy equipment to access the area. Because they link securely, there is little risk of them shifting or lifting during construction activity. They can be transported easily to and from the jobsite in fewer deliveries than other types of solutions. This means they help make your project an efficient one as well as a safer one.
SAFESTEP EPZ GROUNDING GRATES SPECIFICATIONS
8'x14′ All Steel Galvanized Grate
2 hole lug connectors
4/0 wire cable connectors
Grounding rods and grounding connectors
Made in USA (Patent Pending)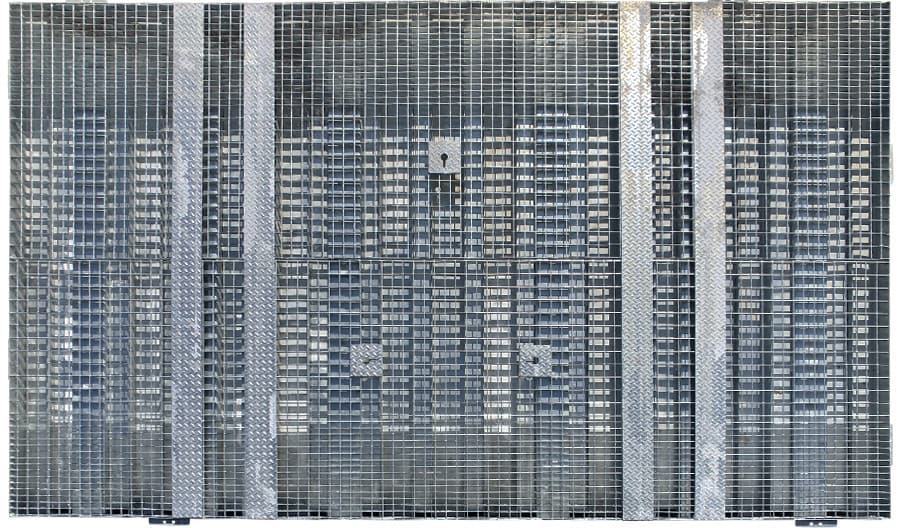 What is an Equipotential Zone?
An equipotential zone is a work zone in which the worker is protected from electric shock from differences in electric potential between objects in the work area. These differences in potential can be caused by induced voltage, line reenergization or lightning. The worker on an equipotential mat is protected from electric shock because there is a near identical state of electrical potential between any two points on the body.
Source: OSHA.GOV
YAK MAT Helps Keep Customers Safe
Our more than 40 years of experience in access products and other job site solutions gives us the edge in the industry unlike any other. Our excellent track record for safety, gives our customers the assurance that our products are of top-quality safety standards. To learn more about our SAFESTEP EPZ mats, any of our other access mat products, or to place your order, contact us today.